HAMELIN GROUP: Certified solutions
Through a project called JUMP, the Hamelin Group is committed to accompanying its companies towards obtaining an ISO certification valid for all European sites.
The implementation of a single integrated management system, IMS, has enabled the improvement of performances in terms of Quality, Health, Safety and Environment, enhancing and consolidating customer satisfaction and stakeholder confidence. All this thanks to a unified vision of the entire corporate system of the Group and to the optimization of processes and resources.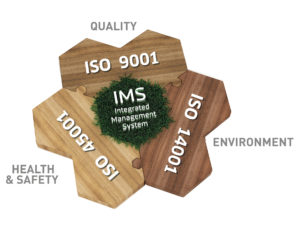 The certifications obtained, relating to the standards listed below, concern the development, production, distribution and sale of all Hamelin products for the office, school and home.
ISO 9001:2015
Quality management system
ISO 14001:2015
Environmental management system
ISO 45001:2018
Health and safety management system