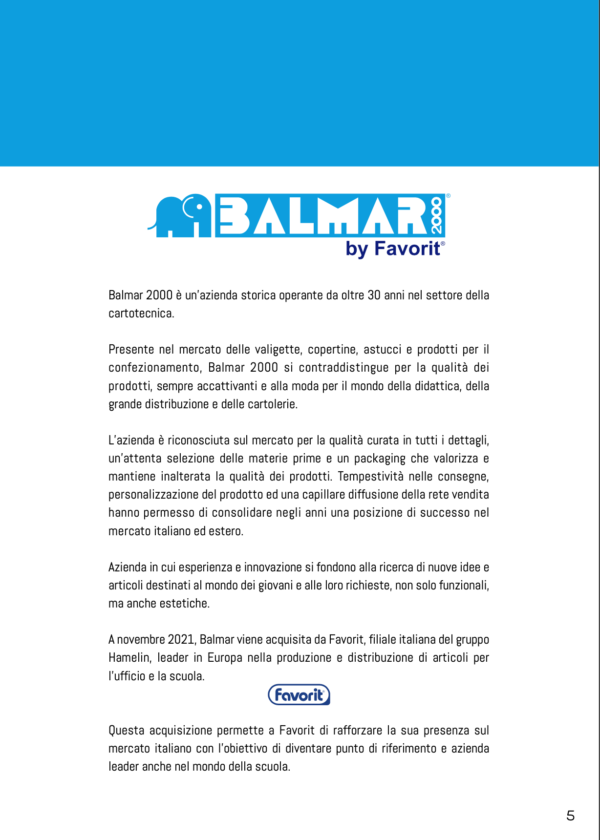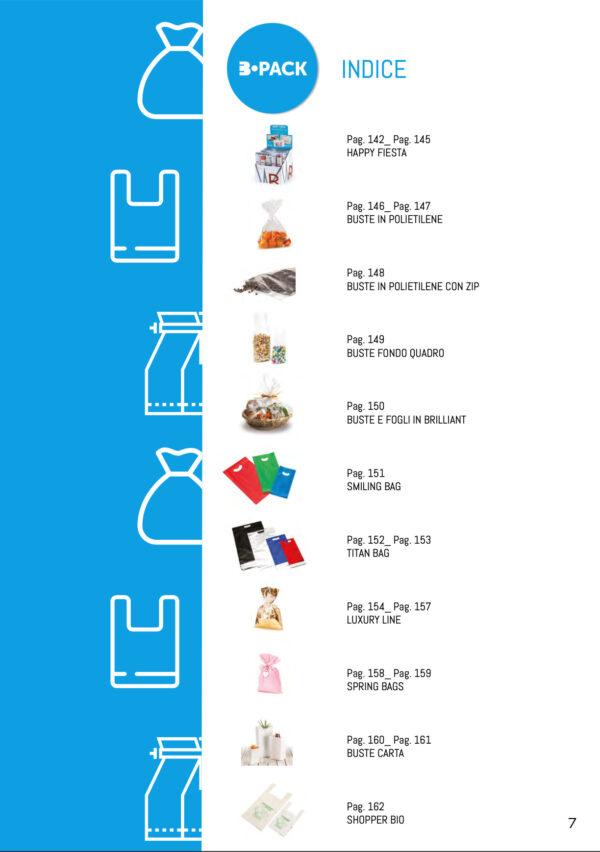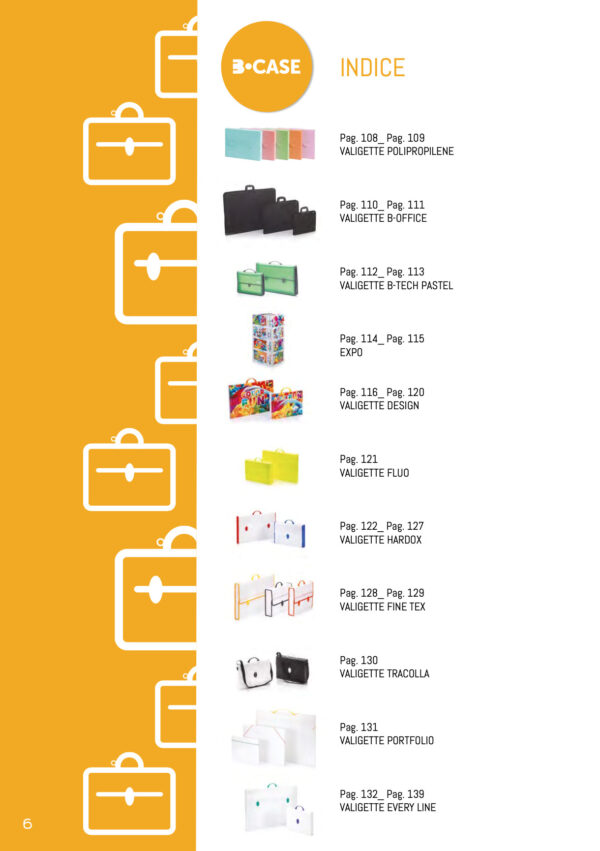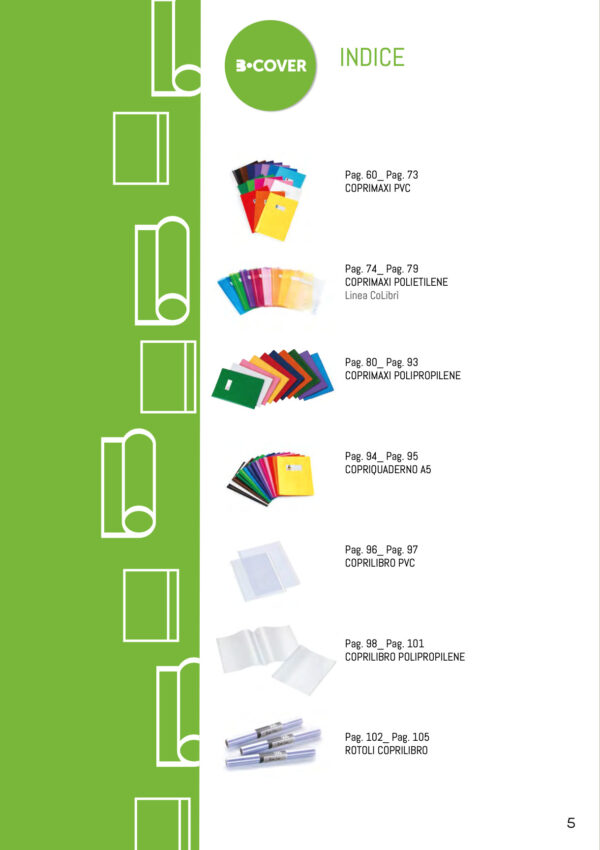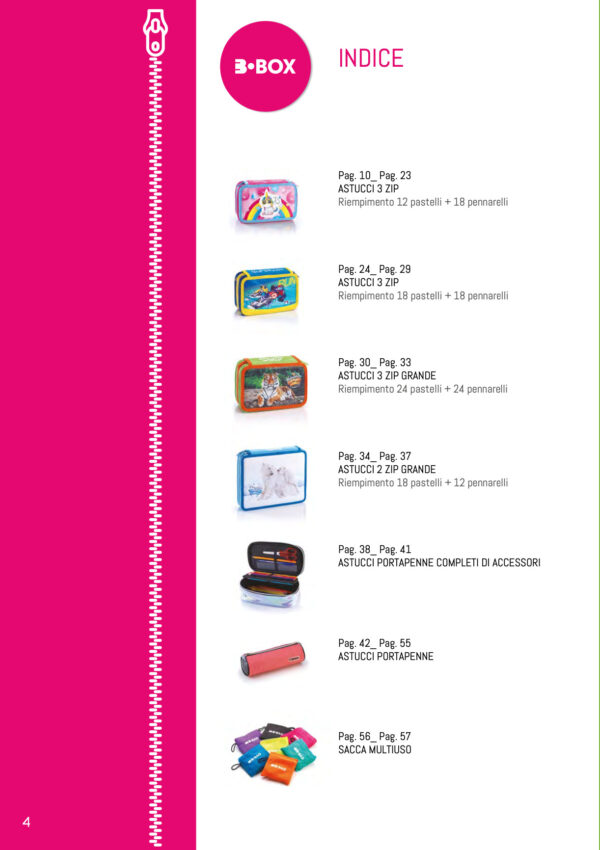 2022 School Catalogue

Download the 2022 School Catalogue  in PDF to discover our new available products.
Pages: 163
Balmar 2000 is a long-established company that has been operating for more than 30 years in the stationery market.
With cases, covers, packaging products, Balmar 2000 stands out for the its high quality, attractive and fashionable products, sold in large-scale distribution and stationery shops.
Balmar 2000 is very well known on the for its attention to every detail, careful selection of raw materials and packaging that enhances and maintains the quality of its products. Timely deliveries, product customisation and a widespread sales network have enabled the company to consolidate a successful position in the Italian and foreign markets over the years.
Experience and innovation work together to search for new ideas and articles aimed at the world of young people and their demands, not only functional but also aesthetic.
In November 2021, Balmar was acquired by Favorit, the Italian subsidiary of the Hamelin group, Europe's leading manufacturer and distributor of office and school supplies.
This acquisition allows Favorit to strengthen its presence on the Italian market with the aim of becoming a reference point and leading company in the world of school supplies as well.